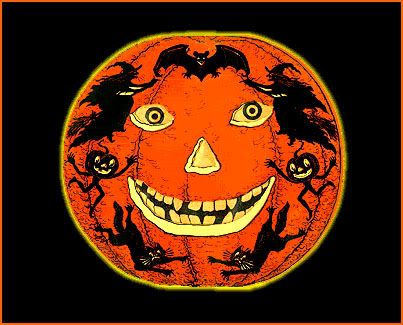 Happy Halloween my dear Live Journal friendlings!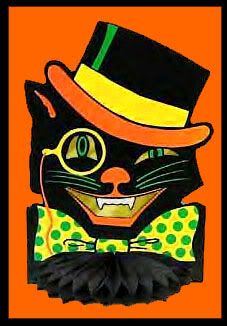 Sorry I haven't been able to check in more frequently with updates, I'm working on one, but I'm exhausted.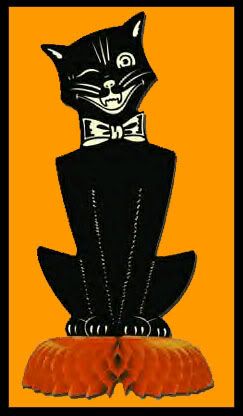 I thought I'd just share some sweet vintage decorations that I cobbled together for you while I listen to my favorite, once a year,
Coast to Coast Halloween radio broadcast with Art Bell.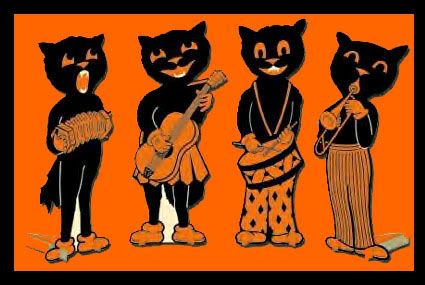 We had a great Halloween, lots of fun, kids, decorations, candy, light sticks, friends, food, spookyness, and celebrations, and naturally I am wiped out. I'll try to share pictures tomorrow.
Big loving hugs,
Your pal -- Wacqui