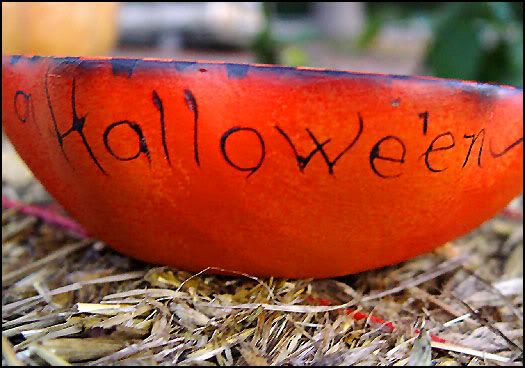 Written on Halloween and the day after, but finally posted now cause I wanted to be able to include our photos with the story and it took some time to edit and upload them : ) These are going to be super image intensive so I'm going to break them up and put some of the entries behind the cut.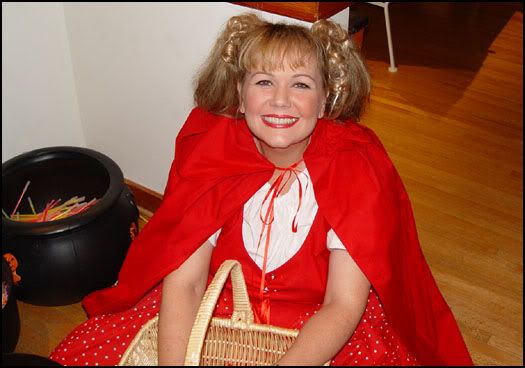 Little Red Riding Hood without granny or the wolf.
Hi Everybody,
Happy Halloween!!! I'm finally done with our Halloween revels. The last trick or treaters have long since departed, as have all of our many guests, strangers and friends. Scott has gone home and Beau has finally gone to bed, I hope. I've turned off all of the flashing, strobe, flickering, bubbling, dangling orange, purple, and black lights, and the fog machines, fans, CD players, the spooky floating head DVD thing, that we set up on my big TV, and set in a second story window, the jangling skulls, spiders, electric plasma heads, flying bats, and the lights on the little Halloween tree. I blew out all of the candles and picked up all of the tons of dropped candy and glow sticks so the dogs won't eat them and get sick. We put away the last of the pizza, tossed out the salad, and the fizzy orange sherbet and Sprite punch, stored the cakes and the pumpkin torte, and just left all of the drinks in their melting icy buckets.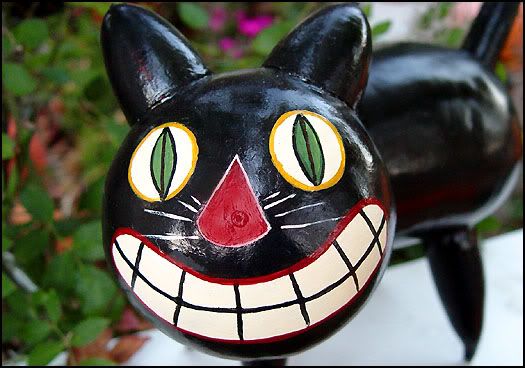 This is our newest gourd kitty. Isn't he cool?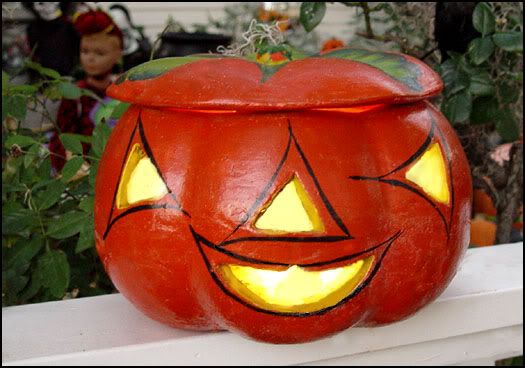 This is our Mexican folk pumpkin. I bought this from my pals Mud and Marge a few years ago.
I'm so happy to be here in bed listening to Art Bell and enjoying the company of my playful cats. Tommy and Zazu and some of the younger black kitties are running, charging, jumping and rolling over each other. Of course it would be more fun if they didn't tear up my skin when they all charge across my legs. They were completely crashed out before so I don't know where this sudden burst of late night feline energy came from. You'd think they'd managed to get into some of the left over Halloween candy but I know they didn't.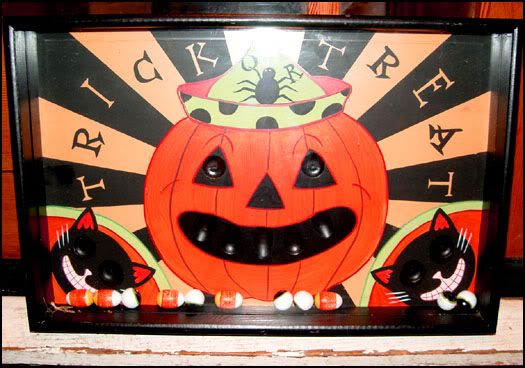 This is a folksy wooden game board that we put out on the coffee table for adults and kids to play with. It's a bigger version of that little game where you have to roll the pieces into the slots only in this case you have to get the eyeballs and the candy corn teeth to fit into the eyes and teeth. It's pretty hard to do.
(
Collapse
)