I finally edited and uploaded some of the pictures we took the other day when Josh and Michelle from First Dibs Entertainment came by to shoot their Tv Magazine DVD Halloween special thang. I also took some pictures of the cats. I'll put a few here and then I'll put the rest behind the cut for those of you with lazy fingers or pokey browsers ; )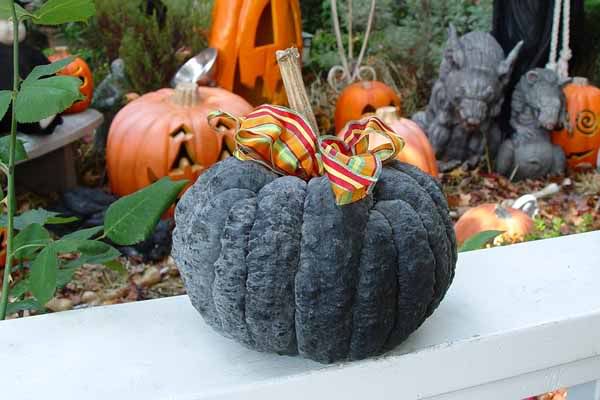 Here's the black pumpkin as promised. I keep trying to get the name of it but none of the young girls who work at the flower store I love so much can remember what it's called. I do know that it comes from Japan and the flesh is orange inside.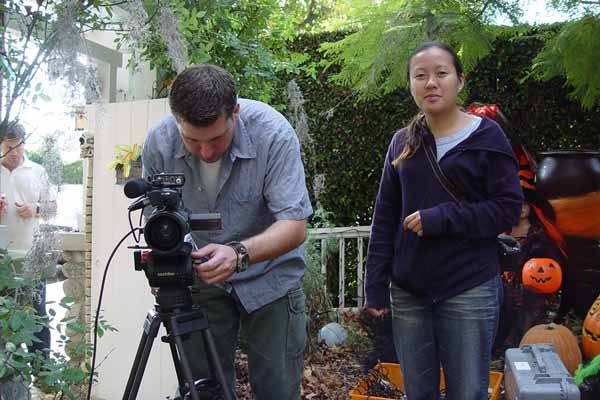 Here is a shot of Josh and Michelle -- they're a couple, and they were super nice. They'll be back on Halloween.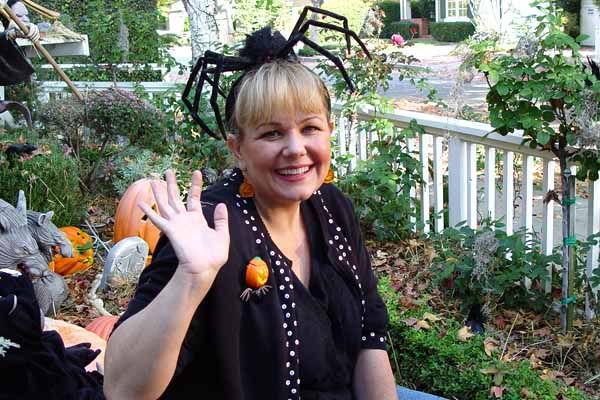 Yep, it's me with my spider headband.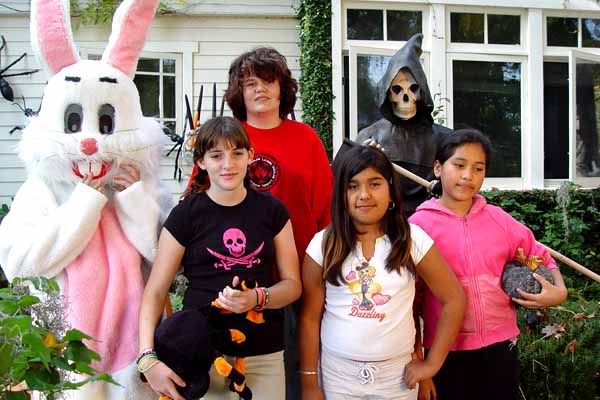 Here are the kids, my son Beau is the big guy in the red shirt in the middle. His friend Steven is wearing his bunny suit. Beau is sad because it doesn't fit any more. The smallest little girl is Esther's daughter Andrea. I've known her since she was conceived since Esther was living with us at the time. To her left is Sara who I have also known since she was conceived. She lives across the street from us and I got to hold her the day she came home from the hospital. Miriam is on the other side of Andrea, they're cousins. I love Miriam, she's a little shy, but she is such a sweetheart.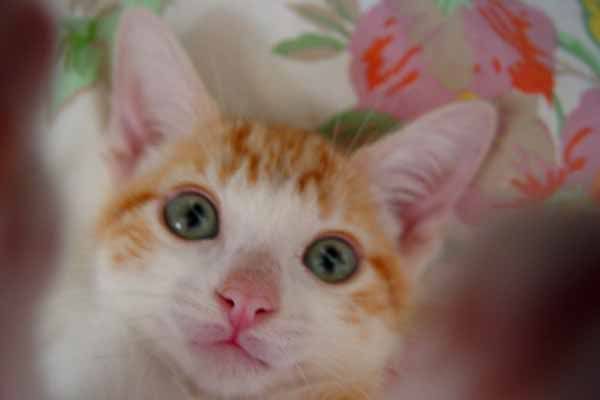 I was taking a picture of Tommy when he reached up with his cute little paws and grabbed the lens. Awww...

Okay, so the rest of the pictures are here behind the cut.

(

Read more...Collapse

)