Oh Yeay, Photobucket is back up and running again so I took a minute to upload my little corsage pictures. I love these old corsages. I've been collecting them for years. I think the idea that children gave these to their mothers, and husbands and boyfriends gave them to their wives and sweethearts in the 40's and 50's in December to wear throughout the holiday season is just the sweetest thing. It's sad that the tradition just kind of drifted away. They're so cheerful and sweet that I want to bring them back in fashion. I've begun using my design and floral/crafty knowledge (I studied to be a florist and had a business for a while, yepo I did), to refashion and make my own using vintage pieces from my collection.

What do you think? It's really hard to get good photos of these. Red is so hard to get right. Anyway, the three red ones are for sale, the Hanukkah ones are taken and even though I could make more for anyone who might want one, the season is almost over and how could I mail one out in time anyway? I have more Christmas ones to photograph and list and I'll just keep turning them out until the sixteenth when it'll be too late to mail anything in time to receive it by the 25th. I'd like to get $25.00 for them but I don't know if anyone would pay that. Let me know what you think.

Thanks and hugs,
Wacqui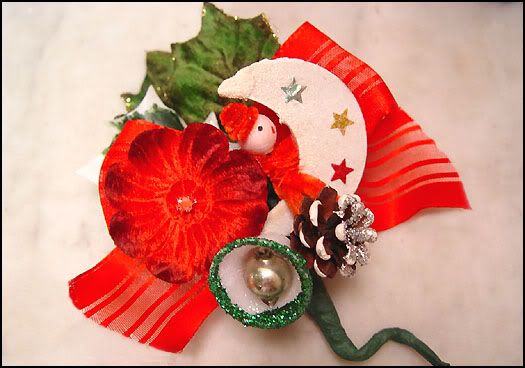 Esther's Corsage -- Available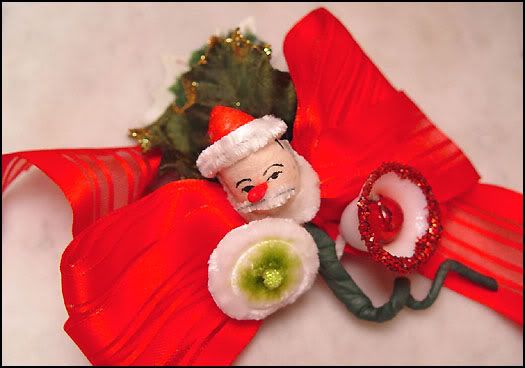 Little Vintage Santa Corsage -- Available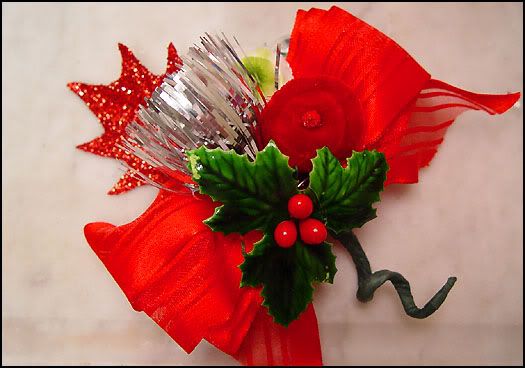 Vintage Holly Berries, Red Glittered Leaf and Velvet Circles -- Available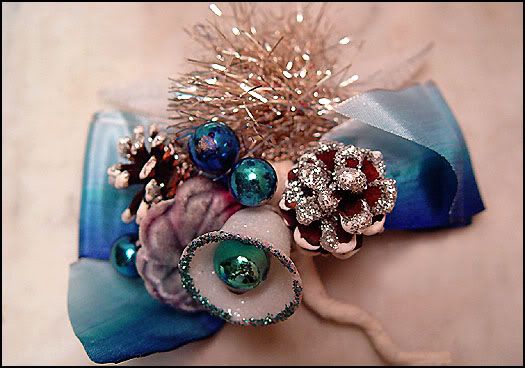 Hanukkah Corsage One -- Sold : )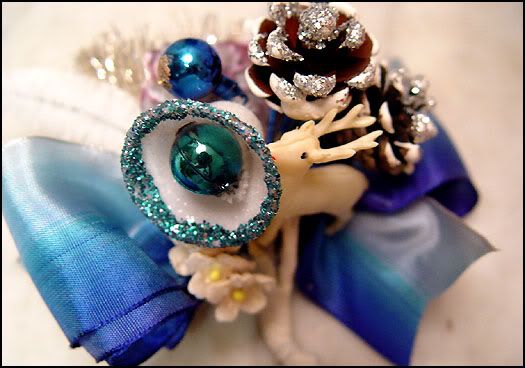 Hanukkah Corsage Two -- Sold : )

PS: If you're interested in these just e-mail me at jacquiscloset@aol.com. I prefer Paypal.

PPS: On the Hanukkah Fairy front I have been having a blast leaving gifts every day on my friend's porches but I got caught by my neighbor's across the street. I'll tell you more about it later, I am so late.