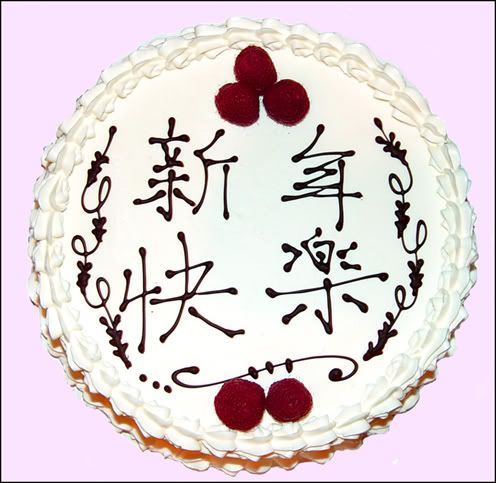 My chronically depressed Vietnamese friends at the local bakery made this cake for us. They wrote Happy New Year on it in Chinese. Isn't it pretty?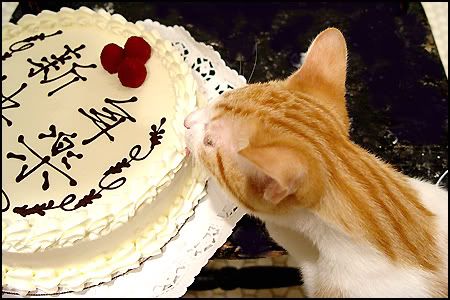 I had to shoo the kitties away in order to take the picture for you. When I was done the only one who still seemed interested was Tommy. Here he is tasting the cake.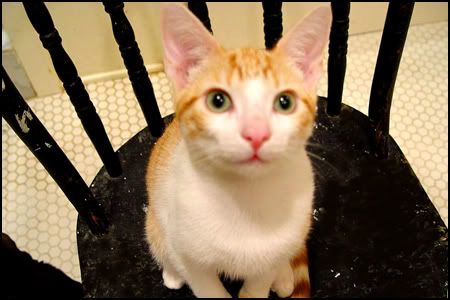 After a tiny bit of cake, Tommy won the chair and was interested in my swinging lens cap. I couldn't get him to sit still long enough to get a shot that wasn't fuzzy.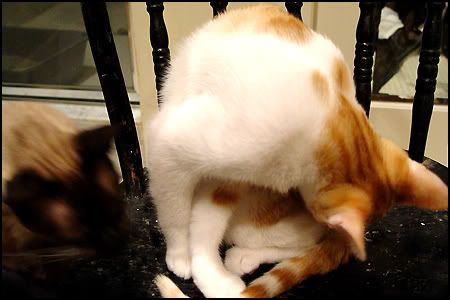 While Tommy was busy bathing, Caspar, (Named in honor of Atra's beloved Caspian Sea, because of his deep blue eyes), decided to check things out and challenged Tommy for the chair.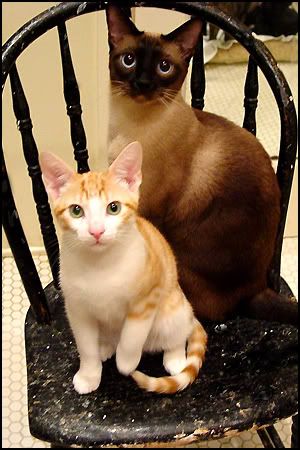 Tommy and Caspar share the chair.