Here are some pictures from one of our many rainy days here. I finally found my ScanDisk memory card reader and was able to get them into the computer, sheesh.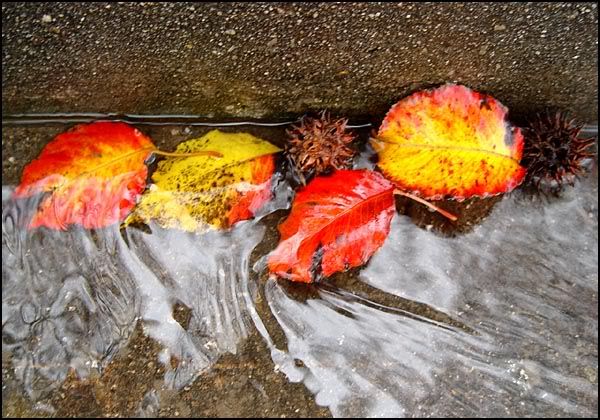 These are the leaves that were rushing by in the gutter in front of our house. They were so bright and pretty I had to stop and take a couple of pictures. You can see one of the infamous spiky balls that trip up and hurt so many people on our block. It really hurts when you fall or step on one. The birds and the squirrels love them though, and we have fun dipping them in glitter and making strings of them to hang up for holidays.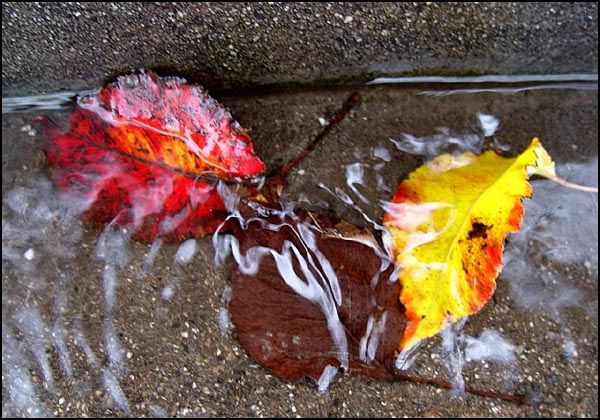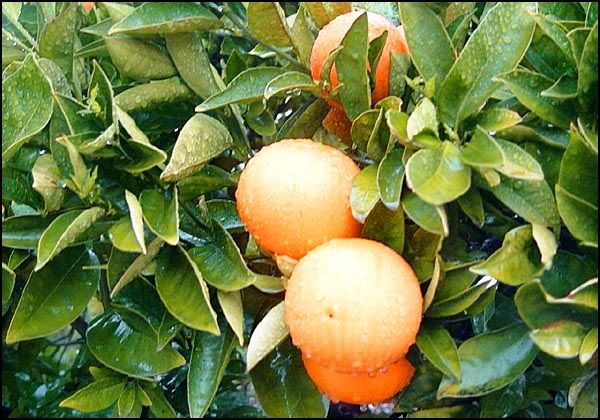 These are my neighbors orange trees. They always let us pick them. We haven't done this in a long while though, not since Irma and the kids left : ( We used to pick and eat them on our walks. They're tangy and sweet.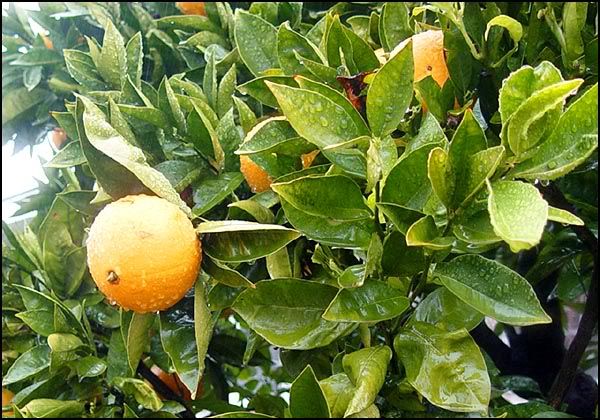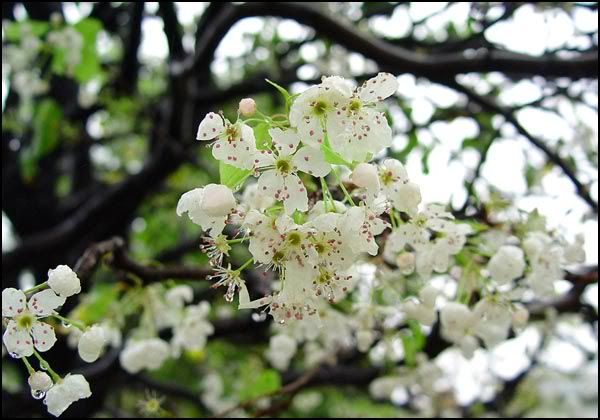 I saw these lovely ornamental pear tree blossoms from my car and had to stop again to take pictures. Everything looks so much lovelier in the rain when things are wet and dripping with water. Something about the sky when it's heavy and grey makes the light that much prettier and the colors seem richer somehow.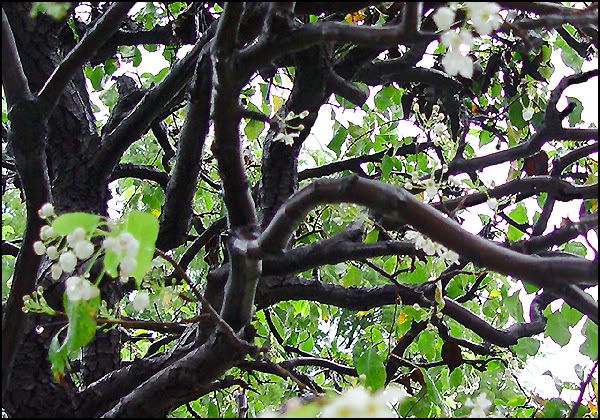 I love Chinese Magnolias, especially when their leaves fall, scattering bruised, purple, and pink blossoms all over the ground.