Remember the heavy rains we had here in California recently? Here are some pictures I took on one of our last rainy days. This is a waterfall that appeared right around the corner from the Getty center. I took all of these pictures right along the 405 freeway where things are usually so dry and brown that we have to worry about brush fires.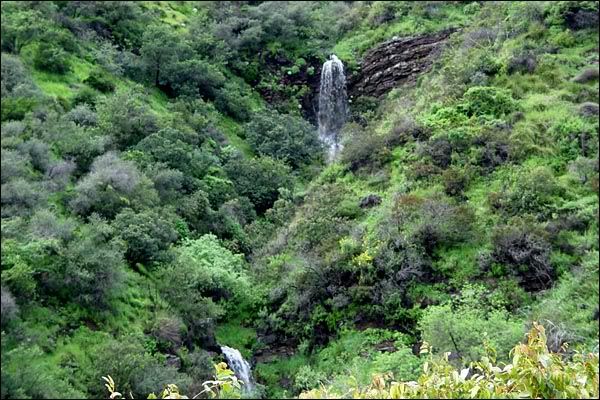 This was actually a double waterfall but it was hard to get a shot of both of them. It was so surprising to see this that I actually got off of the freeway, doubled back on it, parked on the shoulder, and got out in freeway traffic to take this shot to share it with you. I was so happy to see a waterfall I wanted to prove that it had been there.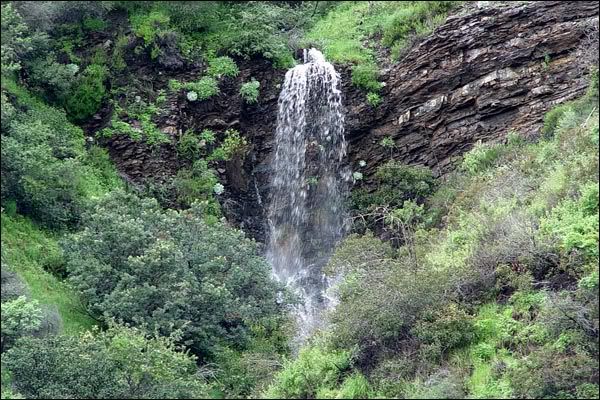 These other two shots are of some berries I saw along a fence and this normally ugly dry patch of scrub that is just alongside the freeway offramp by Scott's house. I wish everything would stay lush and green like this. It reminds me of Hawaii, sigh, oh how I love Hawaii.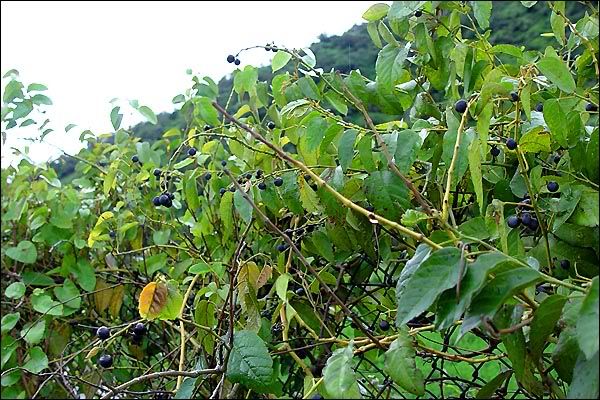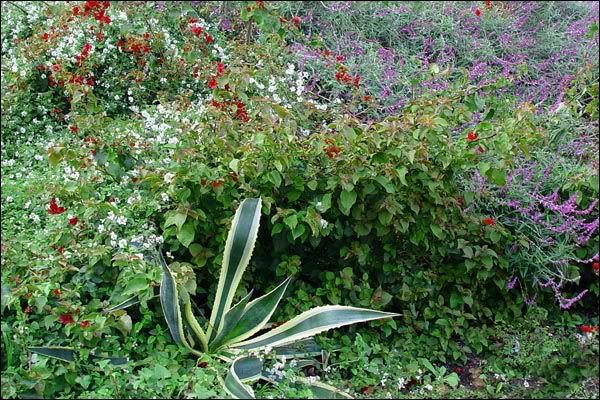 And here finally, and especially for Tuatha who probably doesn't even read my journal anymore, is a picture of our new dog Flora-bella/Scrappers. She won't sit still for even one second so it is nearly impossible to take her picture. This was the most focused shot I could get of her.