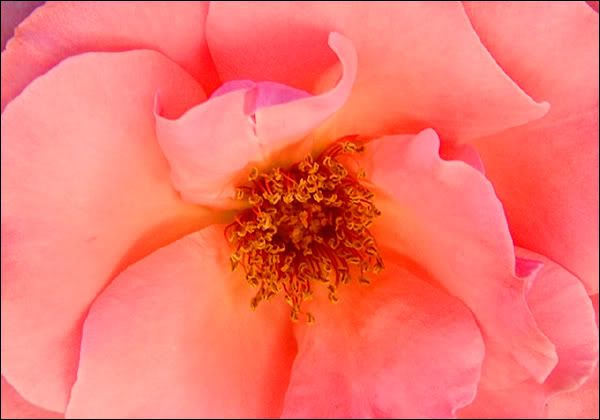 These are the first practice pictures I took with my new camera. (Some of the pictures may not work until tomorrow due to system maintenance on Photobucket.) I'm learning how to use it -- there's so much left to learn. We've been home for a few days, but they've been crazy and stress-filled as usual; lots of financial drama and conflict, and my friend, Atra's Mom, collapsed and had to be hospitalized. I spent several hours at Cedar's with her yesterday and then went and bought some healthy food for her at Whole Food's, and hung out with her for a while at her house today. She's going to be okay. I'm actually glad this happened because I knew something was wrong and I was worrying. Now she's had every kind of test and a complete overhaul of her medications and maybe she can get better. Diabetes and heart disease -- poor lamby.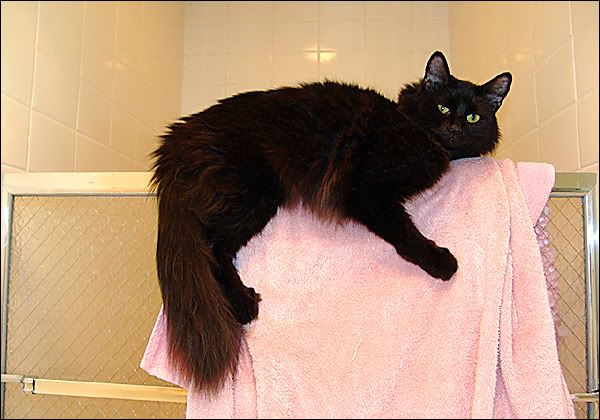 This is Chippy, Beau's favorite cat. His father is a black Sphynx, (the naked kitties), and his mom was a Cornish Rex, so he's super smart, very talkative, great at escaping and loves high places. He was just hanging out on the shower here. He likes to perch like this -- anything where he can balance on an edge and dangle his legs.

I found a message on my service from a television producer, who works for another more famous television producer who has produced Academy Award winning documentaries, (I'm mad for documentaries), a big reality television show, (can't say which yet), and has several reality pilots in the works. He said that a researcher of his found out about me and they would like to talk to me about doing something with me. I don't feel like I can say more than that about this. I hate being this way. You know me -- my life is an open book, or maybe I should say, an open journal. However, I'm thinking that if you know me well enough you can probably read between the lines and guess at what I'm talking about. Hopefully I'll be able to write in more detail about some of this when more of this is out in the open. Who knows...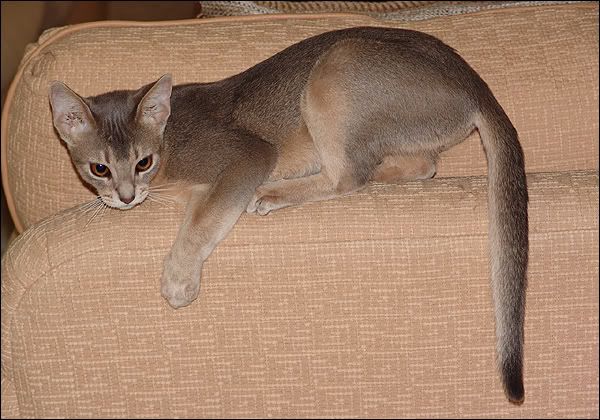 Here are two pics of little Malibu, one is over lit, and the other is too dark. Oh well. He's sooo sweet and cute but I still don't have that perfect shot to share with you. I actually took him outside to take a nice little portrait of him but he just took right off and scared me a bit.




We've had to put Bluebell in my room because she's figured out how to open the door to the kitchen where the Norouz goldfish are. Bluebell is our biggest hunter -- one year she ate all of Beau's mice : ( Now that she's discovered the fish, there will be no stopping her until we can put locks on the swinging doors, and that won't happen until Saturday, so it looks like I'll be playing host to one of our most neurotic and feisty felines for a couple of days. Scott was here tonight, (Nice, nice, nice, I love my lover),and he just left, so most of the kitties who live in my bedroom area are still closed off in the bath, when they come out I'm hoping they won't pounce on poor Bluebell. Wish us luck?

Oh, I just remembered something that's been kind of prickling at the edges of my thoughts today. It's pretty weird and stupid. I like to listen to talk radio a lot. Sometimes I listen to Howard Stern, which I know is a little bit like being a spy in the enemy camp, but I'm curious about everything, (I'll even listen to Rush Limbaugh when I can stand him), and he makes me laugh. But today he was just really out there. The show kind of scared me for some reason -- maybe because they were making fun of Christians or something, but the part that seemed the weirdest to me was when Howard confessed that he's a premature ejaculator.

Half the time I don't know if he's screwing around with us or not, but he seemed pretty sincere. I know he always talks about having a small dick, (something that I wouldn't exactly advertise, but maybe this is his way of being funny and self-deprecating -- I know I do this a lot, especially about anything I'm insecure about, like my weight), but today he spent a lot of time talking about being a premature ejaculator. What? Mr Sex himself not only has a small willy, (something that really shouldn't be a big deal at all, and certainly doesn't have to be, but for someone like Howard Stern, who has made a career out of exploiting sex and women -- picking them apart for the slightest imperfection -- you'd kind of think he'd have something to brag about, instead of it being the other way around), but can't last for more than two seconds? That's what he said, he can't last for more than a couple of strokes, even if he has sex once and then waits ten minutes and tries again -- he can't sustain anything -- man, that was a shocker. Do you think he was telling the truth? Maybe the better question is why should I care? I'm guessing it has something to do with my being angry with him for his being such a fraud.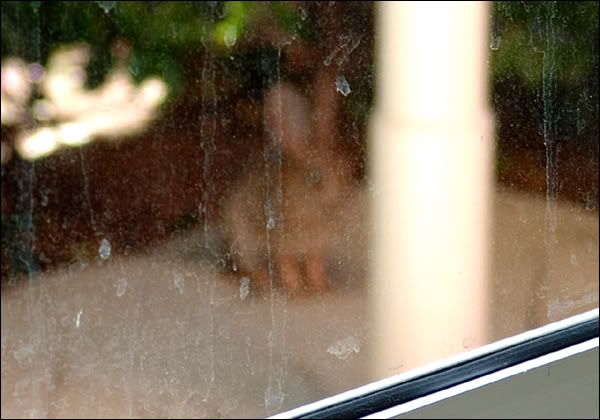 Okay, I know this is a realllly terrible picture but it was so close to being a good one. This is a wild desert bunny. They're all over the place in Palm Desert and they're sooooo cute. This little guy, or gal, was sitting right on our porch, and we surprised each other when I was on my way to make breakfast. He froze and then I froze and then I walked backwards really slowly and reached behind me to grab my camera so I could try to get a shot of him before he took off. It looked like it was in focus, but sadly the camera was on auto and it focused on the slider instead of Ms. Bunny : (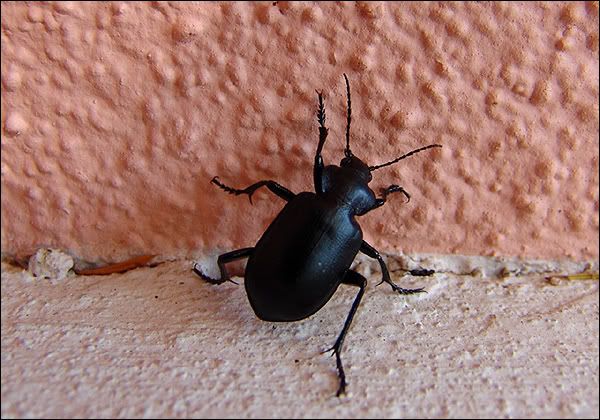 Do you love my little beetle bug friend? I do. He was so cute with his little buggy feet, and I didn't even use the macro lens to get this.

There's always something or somebody wonderful going on around our house in the desert. I'm so glad that in this one respect I'm not a girlie girl. I love all living things, snakes, bugs, rats, mice, bats...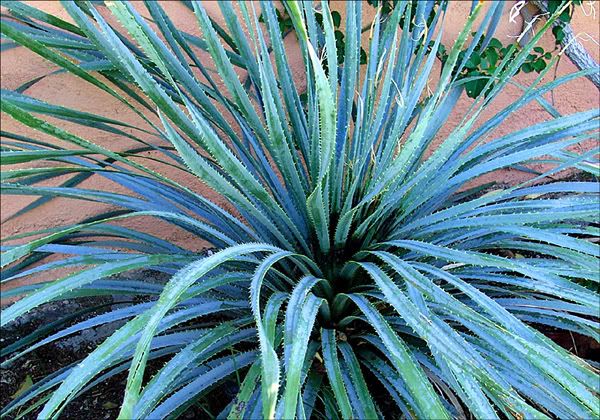 I liked the shape of this cactus. I'll put the rest of this batch of snapshots behind the cut. There is another picture of some flowering cactus spires, some palm trees and a few more roses.

My garden here at home is blooming like mad. The Cecile Bruner that I trained over the entry arch is covered with bunches of light pink buds. The wisteria under Beau's bedroom window is beginning to bloom and our roses are just unbelievably pretty right now. If I can make the time tomorrow I'll grab some more rose shots. I love taking pictures of roses. You can cut them out and do all kinds of things with them...

After watching a little too much of The Simple Life with Nicole and Paris, I'm wanting to call everyone, "Gorgeous," and "Sexy." That's hawt.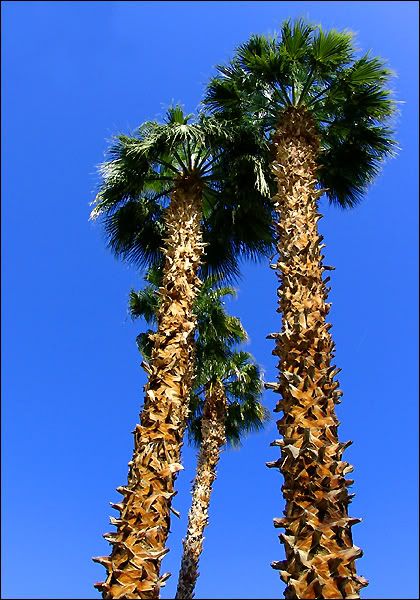 Here are some palm trees that are on the golf course side of our house. I love palm trees -- they make me happy.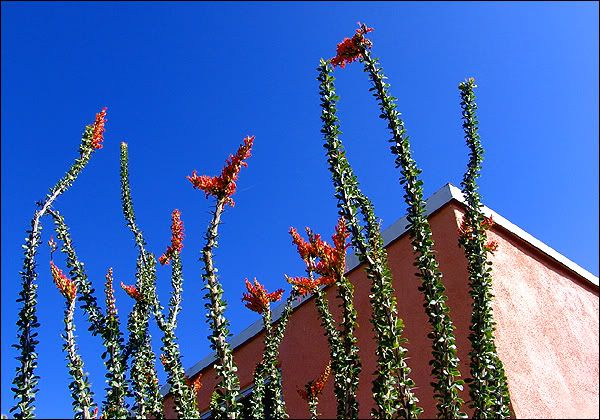 This is a cactus at our neighbors house. I like this angle with the flowering spires.It really says Palm Springs to me. You can see the funny pinky salmon color that all of our houses have to be painted. You can't paint your house any other color, it's the law.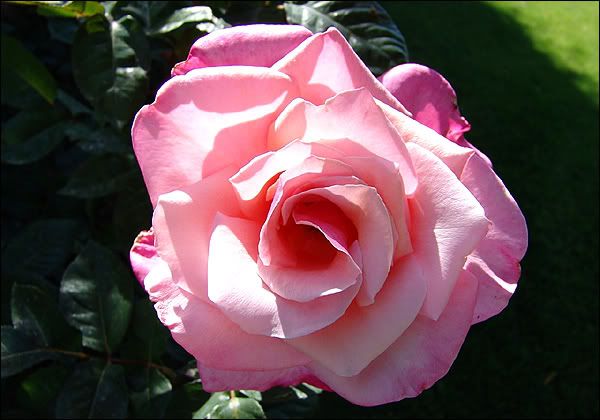 And these are just some shots of roses.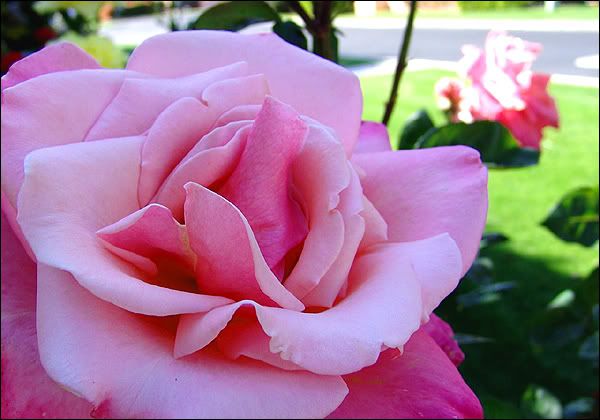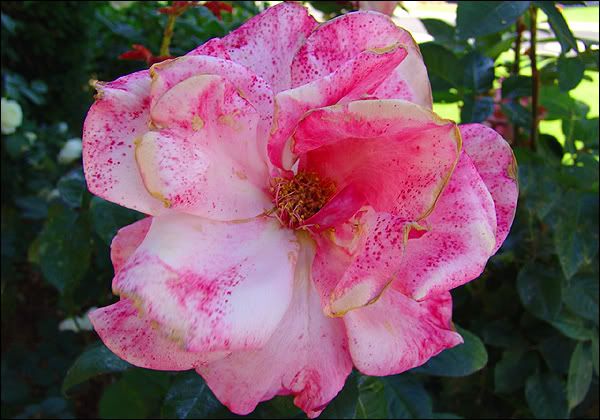 I liked that this one was fading and variegated.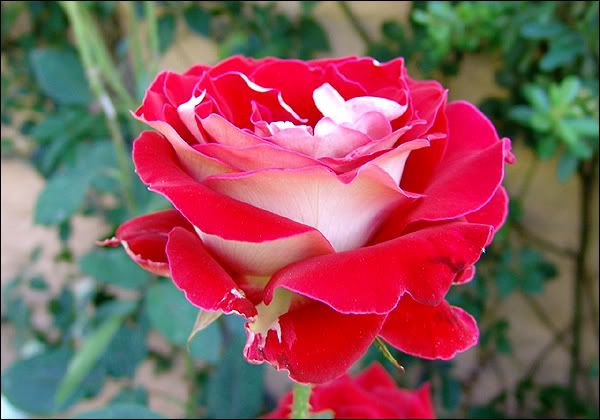 Red roses are so hard to photograph...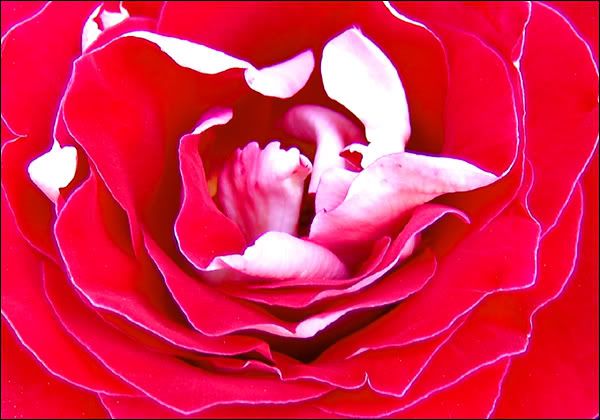 And that's it for now. I'm just so happy my router was working long enough to allow me to upload these. I've been trying for about three days now, grrr...

Big hugs,
Wacqui
XOXOXOX