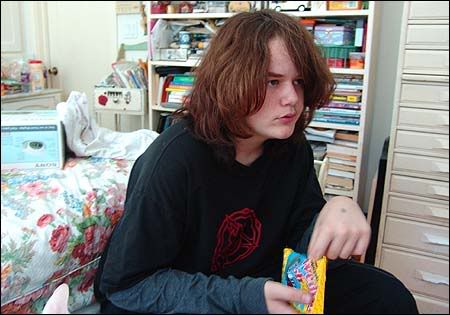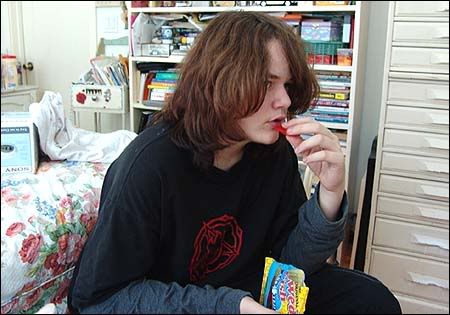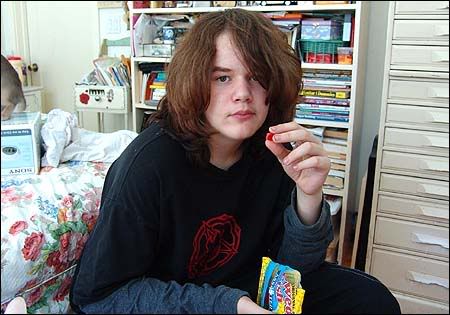 Well, I promised the next post would include pictures ; )

The first group are of Beau eating his favorite candy, Swedish Fish.

And this next batch is me. I was feeling fat, ugly, worn out, and tired, and, and, and...so I grabbed my camera, took some pictures, and realized I didn't look quite as awful as I thought.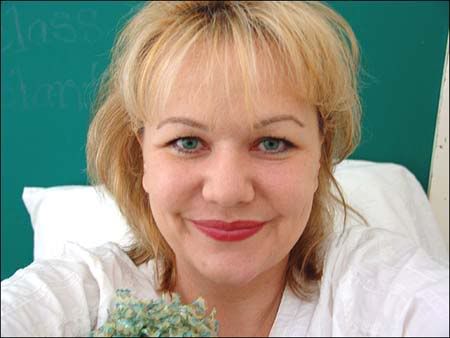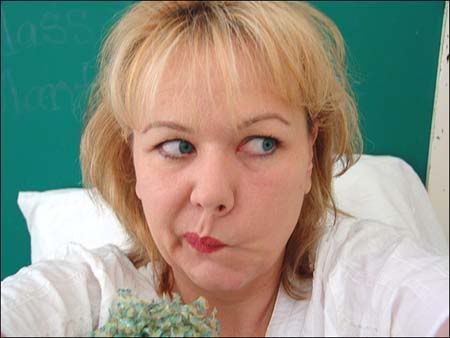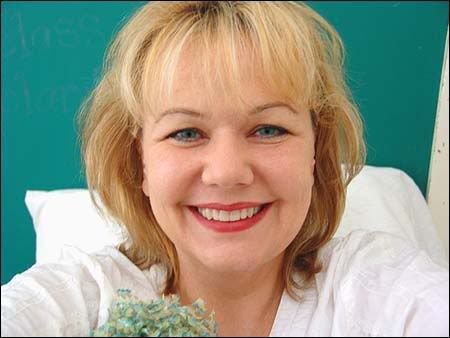 Oh and PS: Thanks as always for all of your kindness and support. Scott was thrilled with all of the detailed analysis of his site, and the terrific advice. He's going to use it to do a major overhaul. He wrote a thank you to all of you in the comment section of the post pertaining to this. I can't thank you enough for your generosity, thank you, thank you, thank you, I am so lucky to have such good friends! Re. Beau and his "friend" Greg, there hasn't been any resolution between their family and ours, but I did get a bit of good news when I spoke with Dell and they reminded me that I had bought a "Deep" warranty, (oh thank you God), and this covers all accidental damage done to the computer. It's just sad that his brand new, incredibly expensive computer, (an Inspiron XPS Gen 2 -- the absolute latest, and best laptop that Dell sells), will not be a swell- running brand new computer any more, it's lost it's new car smell, if you know what mean. What's worse is that this incident has destroyed Beau's friendship with Greg, which is actually worse for Greg than it is for Beau, because we were good to him, and he's obviously troubled and hurting. The fact that his Mother would prefer to think that Beau would deliberately provoke Greg into kicking an already broken computer in order to put the blame on him, rather than face the truth is not only shocking but so hurtful and upsetting.

More pictures coming soon...