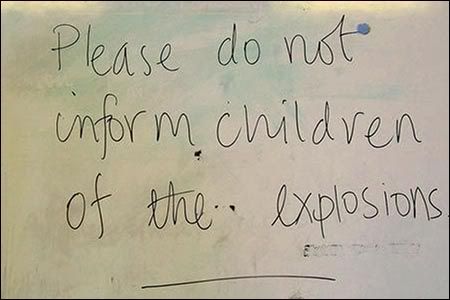 Photo by Andyrob on flickr

I haven't been online for a bit because I've been a little sad since my friend Buki died. Then on the heels of this we had some kind of kitty flu sweep through our cathouse here and we've been fighting to get our pals through this. Lilu has been in and out of the hospital, and is perhaps finally on the mend today, but we had to send her little brother Mouse in this morning to join her. He developed a fever overnight and was feeling so awful he didn't even want me to touch him. Additionally I've been dealing with financial challenges and all of this was preceded by my deciding to try to taper down to a lower dose of the antidepressant medication (Effexor) that I've been taking for years now. I know that none of this seems like anything worth writing about, or reading, in light of the most recent terror attacks, in London, but I couldn't let this day go by without saying something and I felt I needed to get this out of the way first.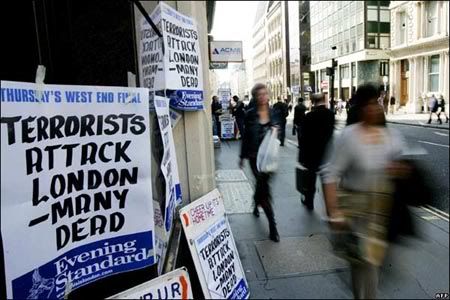 For my sisters and brothers in London; My heart goes out to you! I am so very sorry. I wish there was something more that I could do than sit here watching this terrible news on the television. I love London -- always have -- you are all so close to my heart. I have always wanted to live there, my dream was to go to RADA, but my parents scotched that. My high school yearbook quote was a line from a Kate Bush song, "Oh England, My Lionheart!" I love England! I love the damp, grey, rainy days, and the bright sunny days that make everyone want to go to the park. I love the people. I love the humor. I love the culture -- I just love so much about it, and I feel like I've spent my life trying to figure out how to get there and stay. And to wake up this morning to this horror, to see the shock and suffering, it's just so cruel and so unfathomable. Not that I don't care as much about the suffering of the many people who have been injured or lost loved ones in bombings in the Middle East, in Madrid last year, or anywhere else in the world, it's just that when it happens someplace familiar, someplace that is closer to your heart, selfishly and unfairly, it feels a little bit worse. I imagine that people in New York and Washington, Spain, and the Middle East know how you feel and are with you in spirit, as are all the rest of us who wish we could reach out and do something to comfort you from afar.

Anyone who has been to London knows what a major hub King's Cross Station is. So many of the major trains have to pass through there and anyone who's ever been on the Underground has likely stopped there. I've been there many times. Any tourist is familiar with the red double decker busses. Hitting a double decker bus would be akin to hitting one of our cable cars in San Francisco, and I can't even begin to imagine the terror of being on a tube or anywhere in the underground when the blasts went off.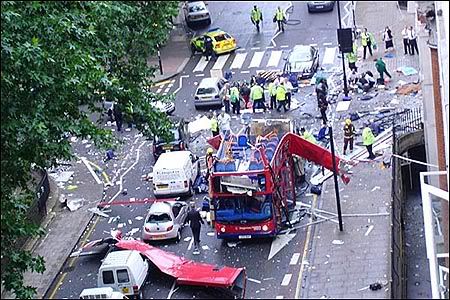 My first thought was for on and off-line friends in London. My little friend Amita just embarked on a kind of gap year backpacking trip through Europe, beginning in London. Luckily she just left and is safe in Paris. I called my friends Gila and Farsheed, who I met through Atra and Arta, just to let them know we were all with them in spirit. They were worried about their son for a short while before he turned up safe. Will any of my Brit friends who read my journal check in and let me know how you're doing, I mean only if you feel up to it? I don't know what more to say except that whoever did this, will find themselves very sorry. They've surely picked on the wrong people now. London, England, we are united with you, standing beside you, and again, our hearts are with you in this terrible time.

Oh! England, my Lionheart,
I'm in your garden, fading fast in your arms.
The soldiers soften, the war is over.
The air raid shelters are blooming clover.
Flapping umbrellas fill the lanes--
My London Bridge in rain again.
Oh! England, my Lionheart!
Peter Pan steals the kids in Kensington Park.
You read me Shakespeare on the rolling Thames--
That old river poet that never, ever ends.
Our thumping hearts hold the ravens in,
And keep the tower from tumbling.
Oh! England, my Lionheart,
Oh! England, my Lionheart,
Oh! England, my Lionheart,
I don't want to go.
Oh! England, my Lionheart!
Dropped from my black Spitfire to my funeral barge.
Give me one kiss in apple-blossom.
Give me one wish, and I'd be wassailing
In the orchard, my English rose,
Or with my shepherd, who'll bring me home.
Oh! England, my Lionheart,
Oh! England, my Lionheart,
Oh! England, my Lionheart,
I don't want to go.
Oh! England, my Lionheart,
Oh! England, my Lionheart,
Oh! England, my Lionheart,
I don't want to go.
-- Kate Bush

Here's a link to the 7/7 London Bomb Blasts flickr photo pool.

Here's a Tribute to London site where you can post condolences and messages of support and solidarity.

Here's something creative and colorful to look at if you've been overloaded with sadness today; photos of Dale Chihuly's glass scultpures at Kew Gardens in London. The man who took these pictures is the same man who took the picture of the sign above that says, "Don't tell the children about the bombings." He took this photograph at his children's school. I imagine they did not mean not to tell them at all, but to allow their parents to be the one's to tell them, so they'd have to opportunity to break the news to them in their own way.

Oh great, Hurricane Dennis has now been upgraded to a category three. I think I need to get away from the news for a bit...