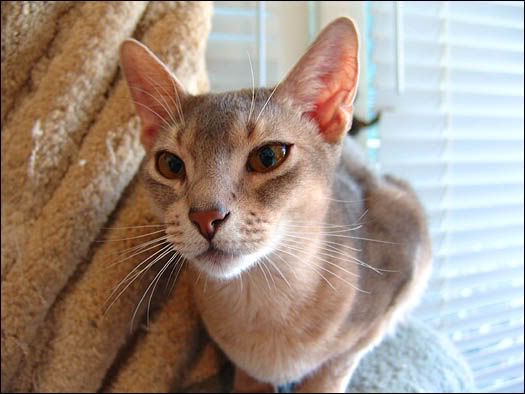 Here is our sweet Malibu kitty. He was my Christmas present to myself last year. He's an Abyssinian and is always on the go so it's hard to get a good picture of him. He's so sweet, especially when he jumps into my lap and gets so happy that he flips upside down purring and drooling.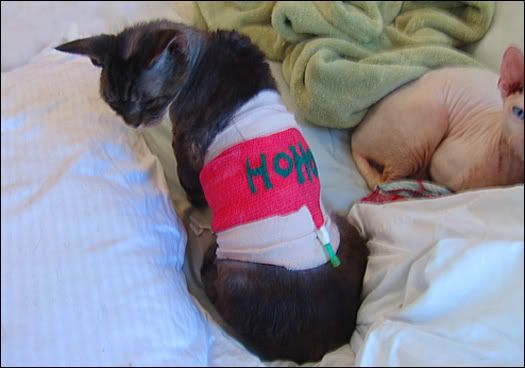 These are my two favorite cats, Jake and Niki. They sleep on either side of my face if I'm on my back, or cuddled in my arms when I lie on my side. Terrible picture, but I wanted you to see Jake's bandage. His esophagus doesn't work well so we feed him through a tube and as awful as this sounds, he's really fine. Dr. Evans put the Ho Ho on his bandage as a surprise. She's so cool.

Right now, at this very moment, there are two white-twinkle-light-up-reindeer having sex in my front yard. Last night they were just standing there as usual -- posed sedately on either side of the white-twinkle-light-up-tree -- not doing too much more than swaying their little electronic heads back and forth. But this morning, when I went out to the car to begin my final marathon day of mad holiday shopping, (will it never end?), I looked over and saw something a little...different. "Someone" had taken one of the reindeer and moved it closer to the other one, essentially mounting one reindeer up against the butt end of the other one, with it's front paws clutching at the other reindeer's hips. Thank you very much Beau Carrillo and Shayan Navazesh.

So now we have two twinkling white reindeer having sex in our yard. It was just too funny to disassemble, but all I can think about now is what the nuns must have thought of this when they took their daily walk. I keep envisioning my neighbor's cars screeching to a halt in front of our house. I'm sorry, I just can't take it down, it's too funny!




Oh my Lord, Buddies, I am so overwhelmed. I have been writing and writing, and doing the usual save-to-post-later thing. I'm sorry. I really want to share my adventures and stories, but I can't find the time on a good day, let alone now, when it takes oh let's say forty-five minutes to find a parking space at the mall, and I'm responsible for doing most of the holiday shopping for about twenty people. I'd stay up late and post pictures and share stories, because you know I love to, but I've been trying to fend off this nasty flu virus thing that everyone I know has had. I feel it hanging out in my throat, making me weak and dizzy, giving me the chills, but I refuse to surrender. I've been warding it off with tons of water, Emergen-C, Oscillococcsinum, every vitamin and herb I can think of to take, and as much sleep as I can spare.

Thank you so much for all of the wonderful cards. We both love them so much! I'm still working on mine, but never fear, you will get yours soon : )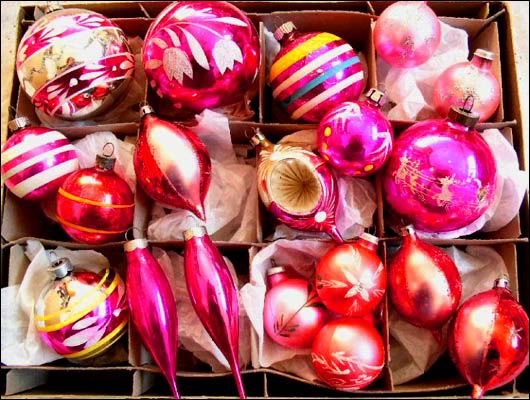 If for some reason I don't get a chance to check in tomorrow, or the next day, I just wanted to tell all of you that I love you all so much. I'm hoping that somehow, through all of this computer circuitry, software, and hardware -- from here in my heart to wherever you are at this moment, you can feel this; I'm wishing you the merriest of Christmases and the Happiest of Chanukahs, Kwanzaa's and Yule's. I hope you are happy, healthy, warm and surrounded with love.

Great big super loving hugs,
Jacqui (and Beau too)
XOXOX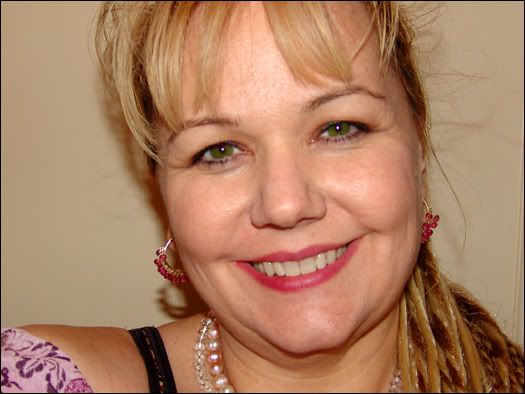 I rarely like pictures of myself, (which is why I always tweak them so much), and this is certainly no exception, but I thought I ought to share one so you'll know I'm real. This was just after Scott's last show at the Beer Factory? in Westwood. I was wearing my dread falls and was feeling really terrible. But here I am, nevertheless.