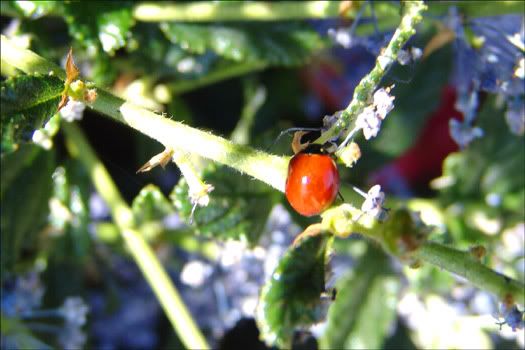 It seems just a tad silly to post one of my wee digital snaps mere inches away from the elegant and moving work of a photographer like Gregory Colbert, but I like this little picture of a lady bug that I took the other day and if I don't put it up now, I may just forget to show it to you : )

Oh my Goodness, If you like gaming at all, you have got to check this out. Beau just came in and showed it to me; Spore.

Sorry I haven't had the time to respond to everyone, but I am reading your comments and I appreciate you all so very much. The plan for tonight is to catch up on belated birthday wishes, but I'm so tired that I'm listing to the right while I write this, and I still have to put together a little shell, sand, pearls and beach glass acrylic assemblage cube thing for Beau for his birthday. I know it doesn't sound exactly like the kind of thing a sixteen year old boy would appreciate but we've been sharing surf and sand, under water, and beach combing adventures since he was a baby, and he likes these little boxes I make, so I'm going to surprise him with his very own, and I still have to make him a card because he just told me that he made one for me for Mother's Day. Ack. I can't beg him for a hand made card and not do the same for him.

And again I am trying to break down the mystery of the verbs lay and lie. I even had Scott read aloud from my new book, Grammar Snobs Are Great Big Meanies. I think I finally understand that lay is something you can do to someone else, while lie is something you do yourself, but here is the tricky part, the past form of lie is lay. See why I get confused? But at least I know I'm not alone in this. How did I miss all of this in school, too much weed maybe?

Do you think I should I have bought those profiteroles at Smart and Final when I'm trying to lose the weight I've recently gained? These are the questions that matter. Hey, at least no one has thrown up on me tonight, not yet anyway.

Has anyone seen my friend Jen lately? I'm starting to worry about her.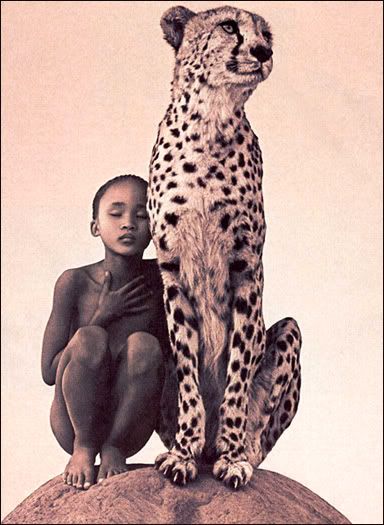 Isn't this stunning? I want to marry it. You know me, if I like something, inevitably I'll end up wanting to marry it. Poor Scott, having to put up with a gal like me who wants to marry pretty much everything she sees. I wanted to marry a green baby sugar maple seed pod I saw today, and Beau's new birthday skateboard from Scott is starting to look pretty sexy to me, with that Hawaiian Koa wood finish, yum...

And my friend Mary will kill me if I don't drag my big weary old ass over to see the Ashes and Snow exhibit before it leaves for Italy on the fourteenth. Every day we say we'll see it, and inevitably we're all too tired. I'm going to drag us over there on Friday because Saturday it will be jammed. I love the idea of there being this Nomadic Museum, and of course these elegant photographs of nature; animals and people together. The photographs are so graceful, can't wait. Thanks as always Miss Mary, Miss Mary.

No new news about my Mom. It's clear that she doesn't want to know. It's easier for her to let the doctor take his time, so I'm working on surrender. I always seem to be working on this; surrender, courage, acceptance. Faith has never really been an issue, I'm blessed with tons o' that, but I could use a little help with some of these other pretty all important qualities.

I think I need to go back to Hawaii. I wonder if Oprah will let me use her house.

Big hugs,
Wacqui

PS: Sometimes Grey's Anatomy is so good that it breaks my heart, for a moment, because I do know that it's television after all, at least I hope I do.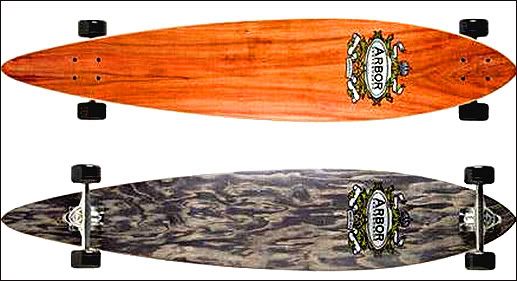 PPS: Here's a picture of Beau's new longboard. As good as this is, this picture just doesn't do this board justice. It's so beautiful and I know that beyond the lines of it, which are beautiful, the magic of the Koa wood is what is really bringing it to life for me. I just pray that this same magic will keep my beloved child safe from harm.