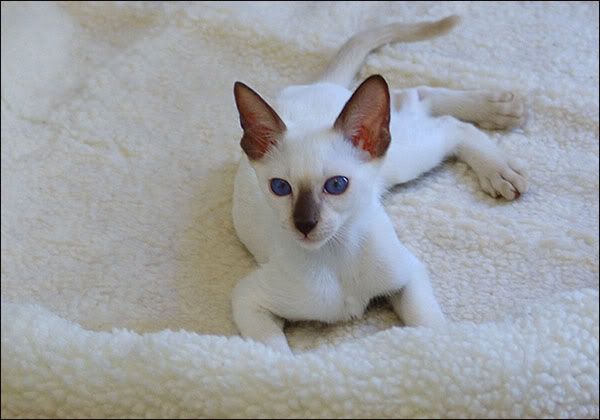 Introducing the newest member of our family; Ziggy Iggy Kitty. I do so much rescue here that when I frequently break down and "adopt" someone from a pet store, I don't beat myself up TOO much for it. I was getting supplies for Beau's fish and this little man won my heart by waving his arms through the bars of his cage and yowling at me. I went to see him three times before finally breaking down and bringing him home.

Of course I took him out of the carrier as soon as we got in the car because he was crying so pitifully and putting his arms through the holes. We started to head for him but as he did a little spin in front of me I noticed there was blood on his bottom, so I turned right around and took him straight to the vet. Diagnosis; upper respiratory and bladder infection. It wouldn't be my world if it weren't difficult. He's mostly all better now, poor little guy. Oh and he thinks my nose is a nipple which means that he tries to grab at it in order to bite and suck on it. This is not fun.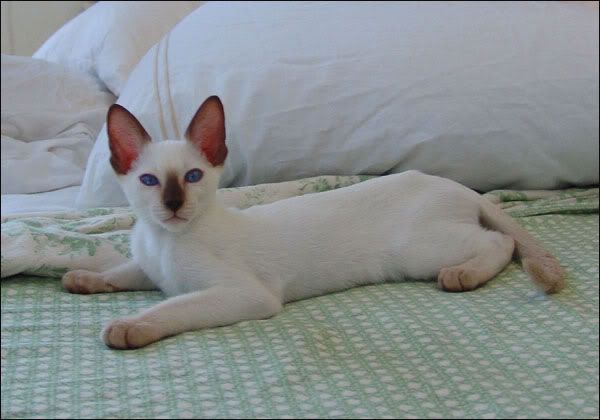 Hi Everyone,

I'm sorry I've been away for so long. I owe you a lot of updating, lots of catching up to do. We're on our way to San Diego to drop Beau off at his rock and roll band camp. This will be his second year going and this time he's going to stay for two whole weeks because he loved it so much last year. It's really great, the kids stay in dorms on the University campus, and they get paired up with band members so they all form individual bands who make up their own name, write an original song, record their song, make a music video, and then perform along with all of the other kids at a final concert on stage in this big concert hall on the campus.

There's always a surprise band performance too, where some famous or up and coming signed band will play for the kids and then answer all of their questions afterwards. I'm so happy for Beau, this is all his own doing, completely his own thing, and it's so good for his self esteem. He played bass last year but he's good enough that now he wants to play lead and sing backup vocals.

Believe me I have plenty of stories to share but I promised my friend I would go over to her house and have a quick cup of tea, then I have a ninety gallon fish tank to clean, and some more packing to do. Then off we go to San Diego where we'll spend the night at a crummy freeway hotel before checking Beau in to his camp tomorrow morning. If I can I might try to find some way to get in some scuba diving in Laguna or somewhere on the way back. Depends on whether I get it all together in time and remember to bring my gear. We'll see.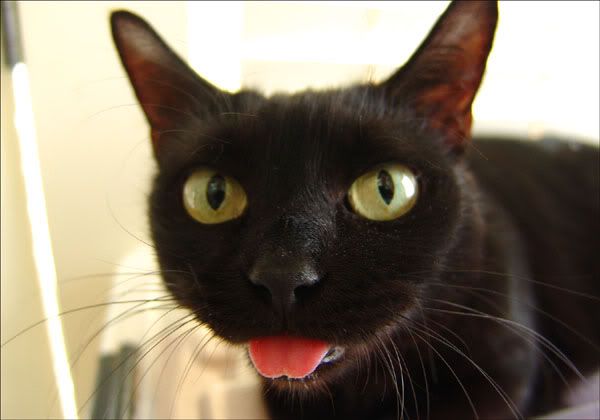 This is Spooky. She has a twin sister, but she got fat and her sister didn't. Poor fat Spooky.

Big hugs,
Jacqui

There are more cat pictures here behind the cut, hee hee.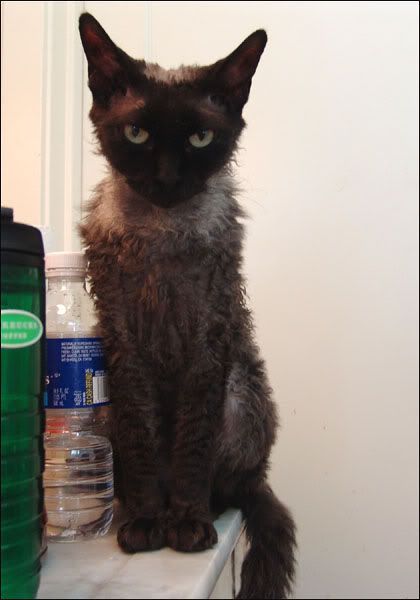 Here's Mini Harina on my night stand. I don't love this shot, but I love her and wanted you to see how cool her fur is.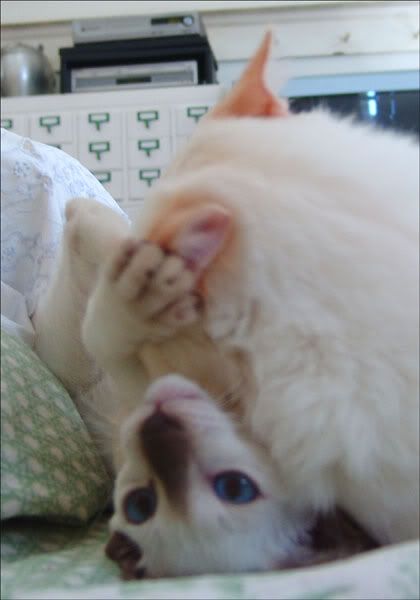 Here's Ziggy playing with Meow. Can anyone guess why we named him Iggy and Ziggy? Here's a clue, I call Beau, Bowie.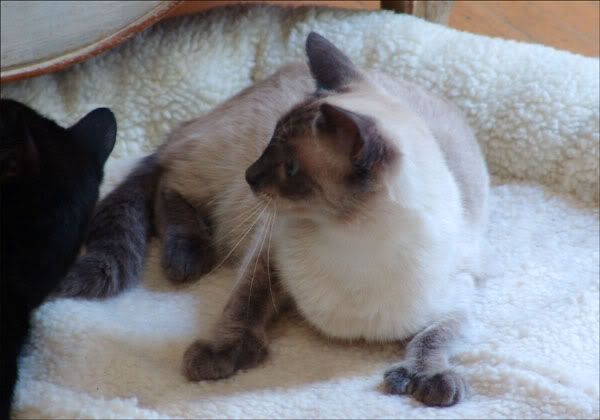 This is Mitzie who I am always excited to see let alone get a still shot of. She's super shy and has only bonded with me.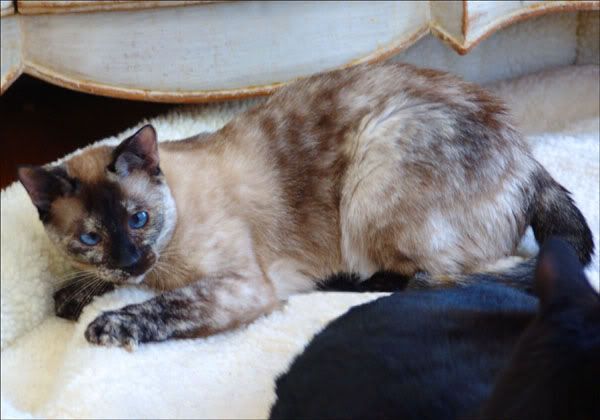 This is Friendly's shy sister.