Do you want to know what cheers me up when I'm feeling blue? Shopping, well, shopping and watching Gayle and Oprah go on a road trip. Rosie was right, this show is priceless.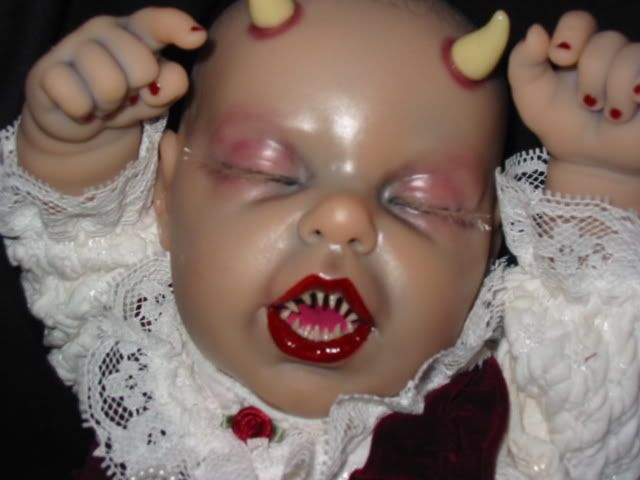 Shopping is good, but shopping for Halloween is even better. These are my most recent Halloween haunt acquisitions. I try to add at least a few new things every year. The little demon baby will replace the one we currently have in our black wicker Rosemary's Baby basinette or doll pram. I'm going to change her outfit though, she needs something a bit more, sinister.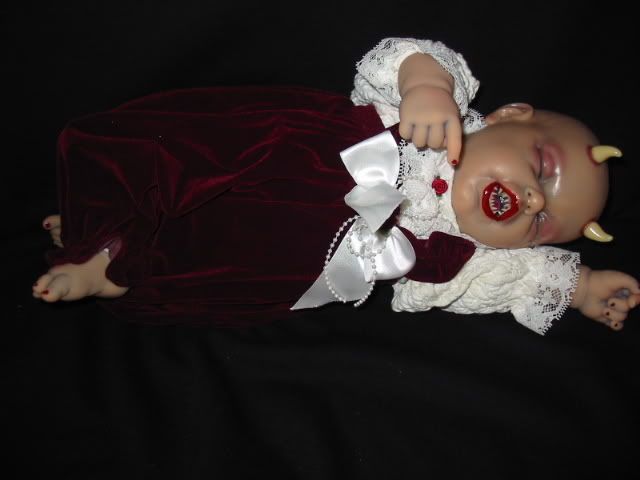 I love the work of the artist who made the siamese twins below. I'll share the link to her site in a few days after I get a chance to bid on this one super wonderful and very creepy doll child of hers. I just don't want to spread the word too soon because if it goes even one dollar over the opening bid I won't be able to afford her.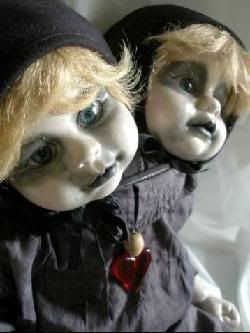 Can you believe that I find shopping for gruesome, ghoulish, baby dolls cheery and fulfilling? How weird am I? And what are the Sisters going to think if they come over to help pass out candy? Wait till you see this other dolly I'm thinking of buying, I think I'm officially crossing that fine Halloween decorating line from sweet and candy corn like back to the macabre. I might as well bring out the ol' bag of limbs and bloody bits, I probably would if I hadn't promised to retire them after 9/11.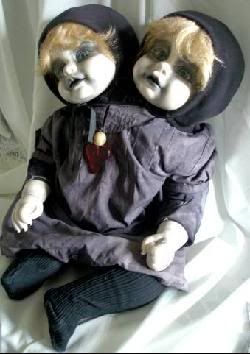 Oh and that reminds me that I have a big jar of fresh buckwheat honey I promised to give to the people with the fig tree. Well, I didn't actually promise them because I never see them, I just ring their bell and wait, and then make off with their figs. I promised myself that I would bring something for them in return since they don't seem to care about all of their figs falling to the ground and being eaten by bugs, and Atra's family go wild for them.

Oh God I'm sick. Here comes another wave of fever and nausea. Lovely, weeeee. I know some of you are sick too. I'm so sorry. Feel better soon everyone.

Love you,
Wac